Press Highlights

"The kinds of expression you can obtain from this instrument will make it appealing to serious musicians and performers."
- Peter Schwartz, MPV Hub Magazine, Mar 2012.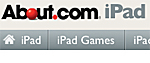 "What would a musical instrument made by Apple look like? Perhaps something like the Eigenharp by Eigenlabs"
- Daniel Nations, 5 great Apple products that don't exist, Feb 2012.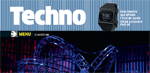 "By breaking from the constraints of controlers and interfaces on computers, technology like that of the Eigenharp, bring the expressiveness of music played on stage closer to the true interpretation"
- Fabrice Delaye, Techno magazine, Switzerland, Dec 2011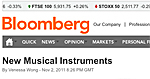 "A portable, easy-to-set up device that is as expressive as traditional instruments"
- Venessa Wong, Bloomberg, Nov 2011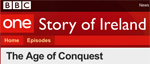 The Eigenharp Alpha, used extensively on the music score composed by James McNally for the recent 5-pact critically acclaimed BBC series. 'Story of Ireland'.
- BBC1 Feb 2011, BBC2 May 2011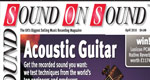 "Looked at as a complete package, the Pico is a great little thing. Eigenlabs have done well to allow so much flexibility within the one straightforward setup, and it might be all that many players ever need for live soloing, some more complex multi-layered performances, and many happy hours of noodling and experimenting at home. For open-minded writers and artists, it could prove to be an inspiring music tool, with a magnetic on-stage presence".
- Robin Bigwood, Sound on Sound, May 2010.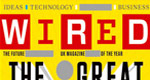 "Expertly engineered for expressive performances".
- Chris Finnamore, Wired, April 2010.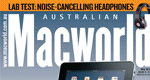 "This Mac- powered instrument allows professional musicians to play and improvise using a limitless range of sounds".
- Australian Macworld March 2010.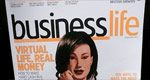 "There aren't many new musical instruments being invented, but the Devon-designed and made Eigenharp is just that rare beast. It sounds like whatever you want it to be, is easy to learn – and is also attracting the interest of serious musicians such as Courtney Pine".
- Jonathan Margolis, BA Business Life, February 2010.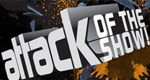 "This thing does everything!... Bill and Ted are bringing world peace with this device".
- Kevin Pereira, G4 Attack of the Show 14th Jan 2010.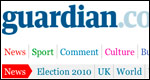 "Nice... ...You can also split the keyboard into four and play a different noise on each part – and it's got 12 more keys down the bottom devoted to rhythm. It's even got a mouthpiece so you can blow into it. It does a mean clarinet."
- Molloy Woodcraft, Guardian.co.uk / The Observer (online), 11th Oct 09. Dont Go Breaking My Eigenharp...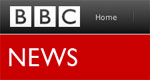 "Could this be the end of keyboards on stage?"
- Tim Masters, BBC News, 8th Oct 09. Do you drum it, strum it or stroke it?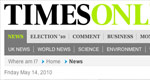 "...designed to bring together the worlds of electronic music and live performance in a device that could be straight out of science fiction. You can strum it, finger it, smack it, stroke it and blow into it to produce a vast array of instrumental sounds.
"Like a violin, the Eigenharp is an instrument that needs to be learned, but unlike the violin, it takes only minutes to start making non-painful, melodic sounds"
- Kaya Burgess, The Times Online 8th Oct 09. Is the Eigenharp the sound of the future?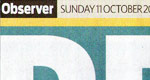 "Lambert and Campbell are ambient veterans and know how hard it is to look cool twiddling knobs; the former reckons it'll "allow people to look like rockstars rather than dweebs".
- Molloy Woodcraft, Observer Review, 11th Oct 09.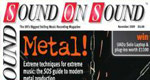 "I can't think of anything else with more potential for expressive control....the possibilities are astonishing."
"The Eigenharp has enormous musical potential... it's not an overstatement to say that you could run an entire set from a single Eigenharp, in many musical genres."
"This immensely cute aluminium unit … the Pico, uses the same system software as the Alpha... the build quality is exceptional, it's brilliant fun, and it deserves to sell a lot."
- Robin Bigwood, Sound on Sound, Nov 09.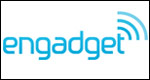 "There was a time when instruments were limited by their shapes, strings, valves. Today they're only limited by human creativity, and we'd have to say the folks at Eigen Labs certainly aren't lacking in that department"
- Engadget, 11th Sept 09. Mysterious Eigenharp offers blinkenlight sitar looks, chilled-out Moby grooves.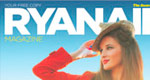 "Not only is this the most fun, dynamic, characterful and revolutionary instrument you will ever use, but you'll look damn good playing it, too!"
- Edward Chamberlain, Ryanair Magazine, Nov 09.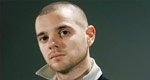 "I had a go on the eigenharp about a month ago. very luxurious. felt like the inside of a bentley"
- Mike Skinner (The Streets), Twitter, 08th Oct 09.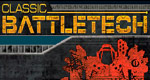 "The Bugatti Veyron of synthesizers," "This is like $20K worth of studio gear packed into the form factor of a Star Wars cantina band bassoon."
- Classic Battle Tech, 15th Sept 09.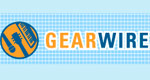 "This instrument appears to be the universal instrument every musician is looking for. Every musician from the guitarist and pianist to the violin, wind, or percussion player will find their previously learned techniques easily falling into play"
- Gear Wire, 5th Oct 09. Eigenharp for Mac – a revolutionary new instrument.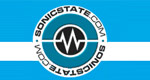 "Seems like a bit of a biggie, this EigenBeast - history will judge it way better than I'm able to right now, but I certainly came away from (the launch) aware that we may regard this, in musical instrument terms anyway, as the end of the 'pre-Eigen-era'."
- Andy McCreeth, Sonicstate.com, 6th Oct 09.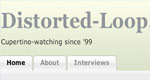 "It's something else…because it's such a physical object, it frees electronic musicians from the thrall of standing behind a keyboard or MIDI mixer and lets them develop a physical relationship with an instrument they can move around with."
"We truly believe this instrument will become essential kit to electronic musicians – we can imagine the likes of Banco De Gaia, The Bays, even Hot Chip, come to that, giving this instrument a trial, buying it and using it in their existing live shows....Beyond that, some of these features have never before been so elegantly combined inside one device – this means it opens up whole new world's of musical potential, and one day an Eigenharp genius, or several genii, will show us just what we can do with this all new music making machine."
- Distorted Loop, 7th Oct 09. Eigenharp for Mac – a revolutionary new instrument.
"A programmable electronic instrument wielded much like an electric guitar – you could even perform The Windmill if you're feeling showy... With so much geekery underpinning the Eigenharp, we know what you're thinking: it's just another keytar. But Eigen Labs have engineered an instrument with the finely-crafted sex appeal, mobility and showmanship afforded by an electric guitar."
- Wired, 7th Oct 09. The Eigenharp: bringing élan to electronica.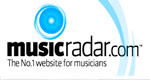 "There is an entry-level option in the shape of the Pico. At £349, we'll wager that this will be finding its way into a stocking or two this Christmas."
- Ben Rogerson, Music Radar, 8th Oct 09. Eigenlabs' Eigenharp: the instrument of the future?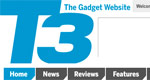 "It may resemble something from a galaxy far, far away, but the brand new performance instrument from Eigenlabs is already creating enough of a stir"
- T3, 9th Oct 09. Is the Eigenharp the future of music?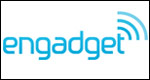 "Boy, those musical wands look great up close, not to mention their remarkable flexibility for user configuration as well."
- Richard Lai, engadget.com, 16th Oct 09. Eigenharp Alpha, Pico demo and mind-blowing concert (hands-on)
"A cross between a piano, a drum and a sax, the Eigenharp is an uber-instrument with the capabilities of an electronic keyboard"
- The Awesomer, 9th Oct 09. Eigenharp Alpha/Pico
"...Artists headbang next to computers instead of something they can really feel--thus feeling kind of seperated from what they create. The Eigenharp solves this problem."
- The 8th Circuit, 11th Oct 09.
"Eigenlabs calls it "the most expressive electronic musical instrument ever made," a claim that we're inclined to believe."
- Gadget Crave, 12th Oct 09. The Eigenharp Releases Your Inner Star Wars Cantina Band
"Anybody who does live music performance now only has one thing to worry about: getting and learning the Eigenharp Alpha and you're free to play whatever and improvise to your heart's desire."
- Dj Equipment Reviews, 12th Oct 09. The Eigenharp Alpha
"the Alpha puts a limitless range of sounds on a musician's fingertips (and lips)"
- CoolThings.com, 13th Oct 09. Eigenharp Alpha Makes Your Electronic Musical Instruments Look Dated
Jeff Brown "I lust for this instrument. Velocity, aftertouch, bending in two dimensions, and an optional breath controller? This would be Nirvana."
- Forum Post on post.monome.org, 7th Oct 09. Eigenharp.